PRESS RELEASE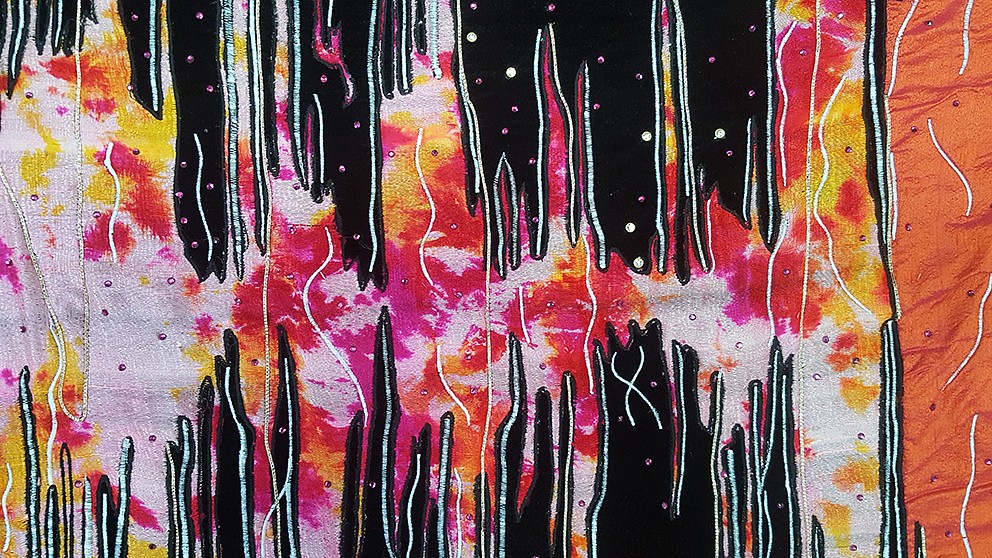 LIZA GROBLER: Maybe Time Can Fold
Mar 29 – Apr 23, 2017
LIZA GROBLER: Maybe Time Can Fold
29 March - 23 April
Time and space is an ongoing process; as is our physical presence in this world. We ARE process. Correction: We are a MOMENT in the process. Maybe, perhaps…then again, maybe not.
Grobler's Maybe Time Can Fold serves as a connection of different bodies of artwork, which cross reference one another; traces of interactions that linger in the projection we commonly refer to as "reality". It is a tangible, textured, multi-coloured montage of time, place and space by the artist, to be explored at the audience's leisure.
Take your time. Every interaction is a long line that is interwoven with connections.
The ambitions of this body of works is to strike up a conversation. To invite the viewer to become a granule in the process; a part of the fabrication of space. By being here you are. You are here. You are interacting. You have stepped inside. Consequently, you are part of my process and I of yours… both our perceptions will shift. Trying to hook meaning onto this is simultaneously essential and totally redundant.
Dialogue. Miscommunication. Misunderstanding as methodic.
-Liza Grobler, Cape Town 2017
Download the press release here.