PRESS RELEASE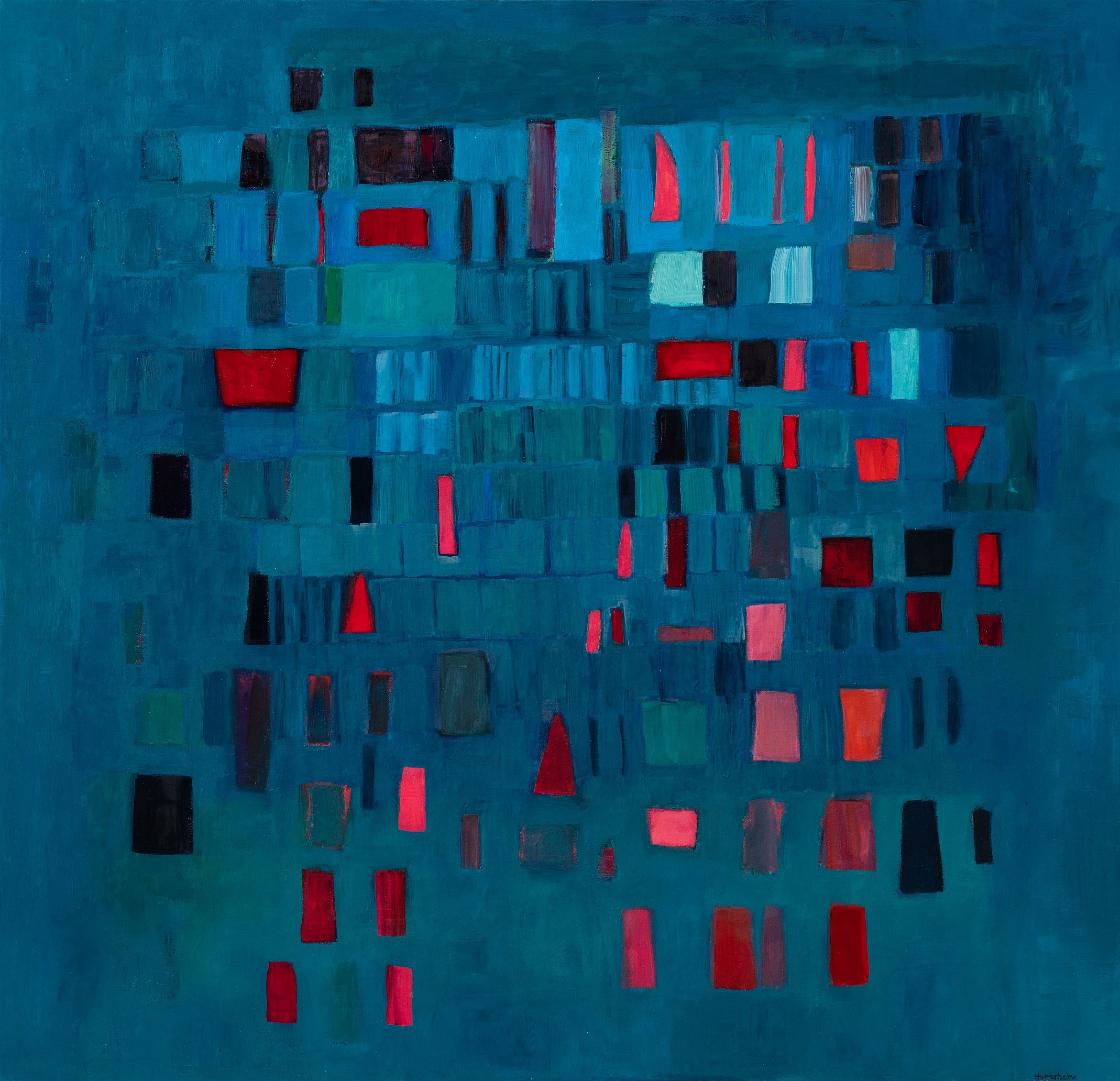 PENELOPE STUTTERHEIME: Sanctuary
May 11 – Jun 1, 2022
Everard Read Cape Town is pleased to present Sanctuary – an exhibition of new artworks by Penelope Stutterheime.
Building on from her recent London solo Mapping the Interior, Stutterheime continues her reflective journey. Previously using a primarily intuitive and spontaneous response to her inner consciousness, with this 2022 body of work Stutterheime shifts into more structurally considered moments of pause and reflection.
A clearly distinctive group of artworks in a range of cooler blue tones, these lyrically colourful paintings incorporate multiple architectural references, with strong reflective evidence of time spent in Istanbul. Bright and exuberant, there are also touches of warm pinks and reds suggesting bridges, windows and doors. These function as internal architecture – entryways which perhaps allow for a crossing of sorts into other states of being. These are often surrounded by horizon lines, suggesting context for these 'buildings'. For Stutterheime, this all serves to reinforce the metaphor of 'structural stability' and, as the title Sanctuary suggests, 'a more grounded and more permanent space to take refuge and reflect'.
Cited as a combination of abstract and esoteric forms, Stutterheime's paintings have often served as metaphors for the transformative processes which unfold in the human body and psyche. Here we see the artist pausing to consider her place in the world around her, while celebrating all it has to offer.
CLICK HERE TO REQUEST A PORTFOLIO
Installation images by Michael Hall
*Face masks are required and must be worn at all times when visiting the gallery