PRESS RELEASE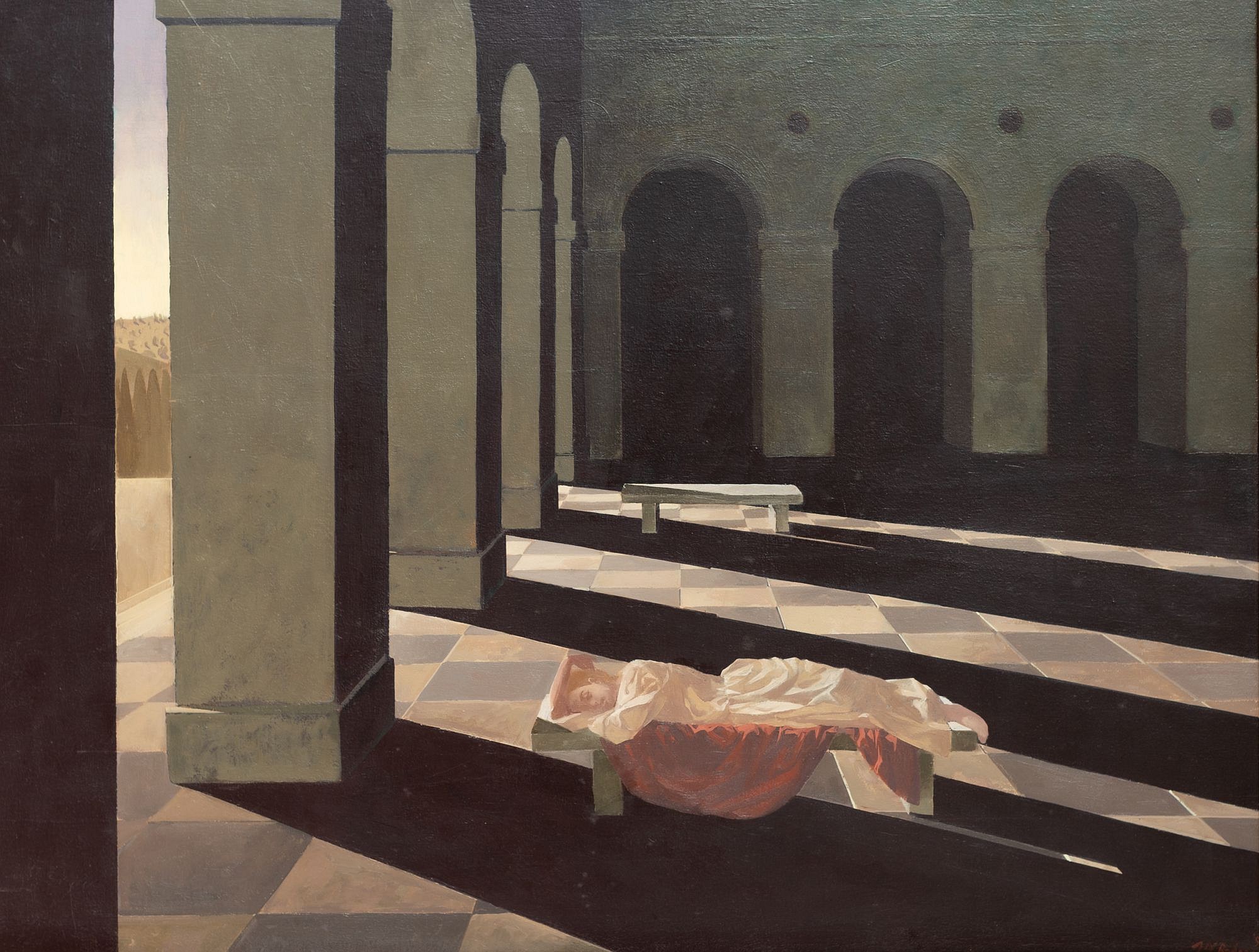 NEIL RODGER
Oct 9 – Oct 31, 2021
Everard Read Cape Town is delighted to host a memorial exhibition celebrating the life and work of Neil Rodger (1941-2013). This takes the form of his own collection, bequeathed to his wife Corlia. It seems particularly apt as we celebrate our 25th anniversary in Cape Town this year. Rodger was a stalwart of our gallery stable from the early 1980s and was instrumental in setting the tone for the excellence and ingenuity we as Everard Read hope to represent.
Though a son of Cape Town, it was his three years at the Rijk's Akademie van Beeldenden Kunsten in Amsterdam from 1963 to '67 – and his ensuing exposure to the great European painters – that must have cemented Rodger's aspirations to craft works in dialogue with this vast heritage. Precocious though this might sound, Rodger lacked any affectations or pomposity. Instead, he doggedly set out to harness the skills to do this, swimming against the tide of the prevailing popular movements of the time. His efforts were rewarded with the fledgling yet prestigious National Arts Festival Young Artist award in 1982, bookended by his peers in other creative disciplines such as Richard E. Grant, Janice Honeyman and Paul Slabolepszy. This coincided with his first solo exhibition at our Johannesburg gallery – the beginning of a professional relationship and great friendship.
Tracing Rodger's influences and the breadth of his work in a foreword to his last exhibition in 2000, Mark Read penned some fascinating and insightful observations that still resonate and give context to many of the works on exhibition here:
His technique is hardly new: his means are, by and large, those that have long been at the disposal of the masters, and his pedigree is immediately apparent. Here is an artist who fundamentally adores the act of painting, whatever the subject. His love for the materials and the infinite possibilities they offer is manifest. But it is his unending search, his utter dedication – as natural as breathing – to ever-increasing refinement, ever-deepening insight, and a highly idiosyncratic view of the world that give his work its weight…
Clear links appear, often in the form of outright tributes to the great art of many ages. These references are readily acknowledged, for Rodger sees himself as painting completely within the inexhaustible tradition of European art. The influence of Balthus is discernible in the young Neil Rodger's work. Then as now, women were a recurring theme. His early women were, in a curious and detached manner, as sensual as those who populate the later works. They were quiet beings inhabiting a world which was not quite this one. Indeed an air of the surreal has always found its way into Rodger's work. The 'Villa' series hints at the stillness and sinister shadows of De Chirico. The architectural capriccios, the views of Pompeii or Mycenae, though never literal views, are strongly redolent of the places they represent, yet also contain that strangeness, that unfamiliarity of the familiar that so typically informs the work of the surrealists… His animal paintings, be they of majestic bulls or strutting cockerels, attain an heraldic monumentality reminiscent of Stubbs. The utterly delicious still-lifes exhibit Dutch and Spanish ancestry, with their play of light over tactile surfaces and their stark use of chiaroscuro.
Yet all these works are also unmistakably contemporary. In fact it might well be said that this artist's particular virtue rests in part on the extent to which he is able to effect a synthesis of existing traditions, while producing something entirely new. And it is this very rare marriage of the traditional and contemporary that makes his highly intelligent work both accessible and, happily for his viewer at least, beautiful.
Curiously, while Rodger's work became synonymous with our gallery, he only managed to muster three solo exhibitions in thirty years. The reason for this was the inordinate amount of time that it took to paint the sort of work that would satisfy his ambitions. I remember him telling me that he resonated with an old Russian saying that an artwork ought to be worth its weight in gold, by which he understood that if you cut a canvas up into pieces, every square inch had to be worked and loved – ultimately each a mini painting worth its weight in gold. The background, for him, is as important as the foreground. It's a whole. This type of attention to detail doesn't come easily or swiftly. Consequently, all his exhibitions with us were effectively retrospective, borrowed back from collectors every ten years or so to allow for them to be seen as a coherent body of work.
This exhibition comes over two decades since his last, and nearly a decade since his death. It represents the works he kept and chose to surround himself with. Taciturn to the last, one of the few quotes Neil Rodger ever proffered was: "I believe that pictures rarely benefit from commentary by the artist." Happily we now have another chance to let the pictures do the talking and tell us what they may of him and his unique view of the world
Our thanks to Corlia Rodger for allowing us to exhibit this collection: a fitting tribute to a man and artist much missed and remembered.
- Charles Shields
Opening event will be on Saturday 9th October. Please RSVP using the link below as numbers will be limited.
*Face masks are required and must be worn at all times when visiting the gallery