PRESS RELEASE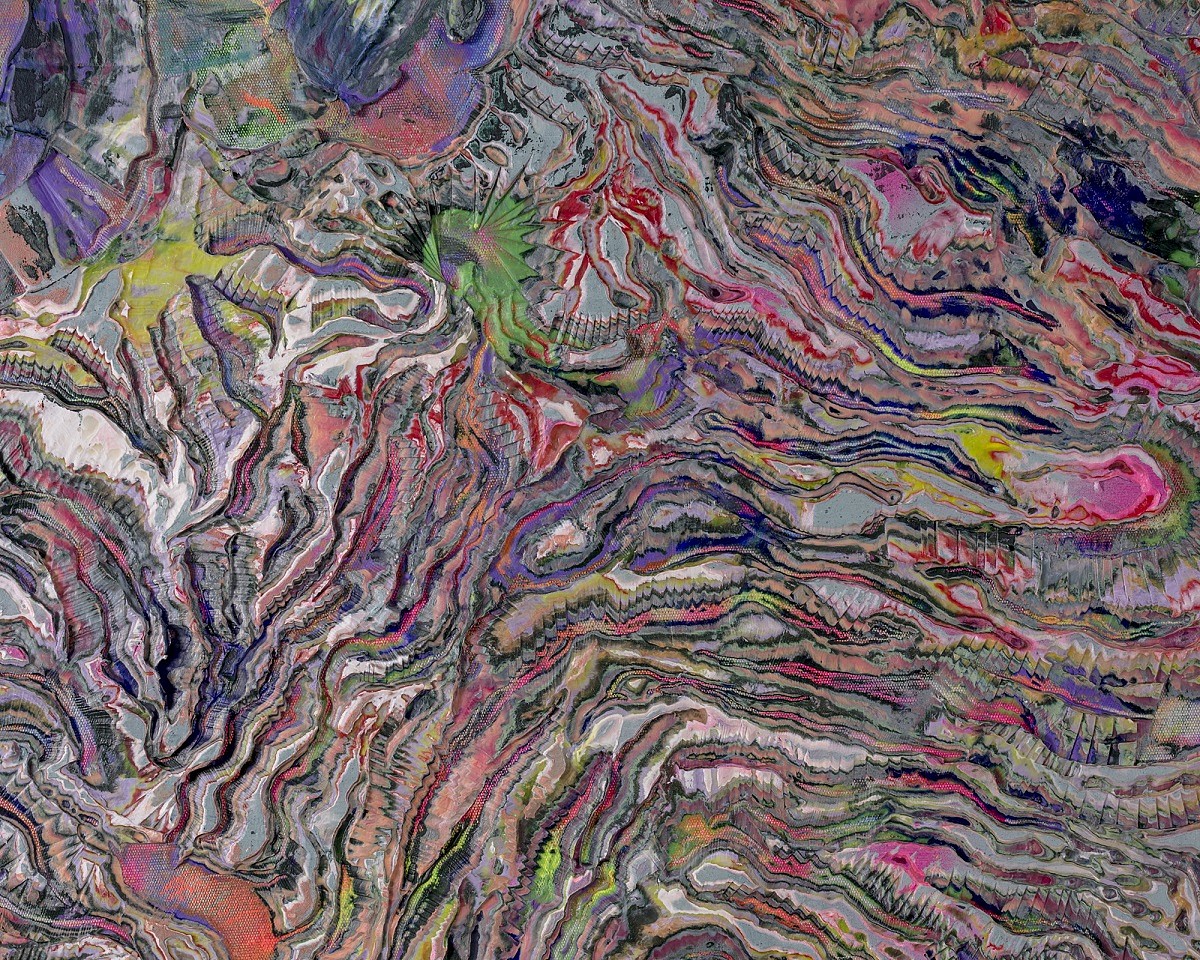 ELIZE VOSSGÄTTER: Artificial Selection
Aug 4 – Aug 25, 2021
Everard Read Cape Town is pleased to present Elize Vossgätter's latest solo exhibition, Artificial Selection, at the gallery.
Elize Vossgätter presents her sixth solo show in South Africa. Artificial Selection is her first full-scale solo exhibition at Everard Read, and her first exhibition back in the country after a long hiatus abroad. She had been living in Leipzig, Germany, since 2017.
During this time, Vossgätter's work underwent a major transformation, as though her very creative DNA was shifting. She had begun working with beeswax. Months of earnest experimentation refined her technique: the wax is prepared into a buttery substance, then infused with pigment and smeared onto the canvas in sheaths of colour. Vossgätter then carves into the surface, applying heat, which reveals the complexity of the colours below.
Vossgätter's experiential canvases are on a human scale. The hues (metallic pigments, rich not-quite-blacks, complex greys, acrid neons) and textural surfaces (mineral, fractal and mycelial) pull us to engage closely with them.
Artificial Selection questions our human entanglement with the patterns of nature and evolution, and questions our place in them, re-evaluating the notion of the self within the paradigm of the natural world – whether we have ingrained too much of our human artifice into the substructure of Earth to be able to retract it.
Elize Vossgätter (b. 1981) is an artist based in Cape Town and Leipzig. She obtained a BA(FA) from University of Cape Town in 2002.
She has held a number of solo exhibitions since 2012 and participated in various group exhibitions and art fairs locally and internationally. Her various artist residencies have influenced her practice – Istanbul (2013), Art Omi International Arts Centre (NY, USA, 2016) and Pilotenkueche (Leipzig, 2017).
CLICK HERE TO DOWNLOAD THE FULL TEXT, 'DIRTY BUTTER' BY HEDLEY TWIDLE
*Face masks are required and must be worn at all times when visiting the gallery
Artwork and installation images by: Dave Southwood
Cover image details: Ceaseless Metamorphosis I, Beeswax and pigment on canvas, 135 x 135 cm