PRESS RELEASE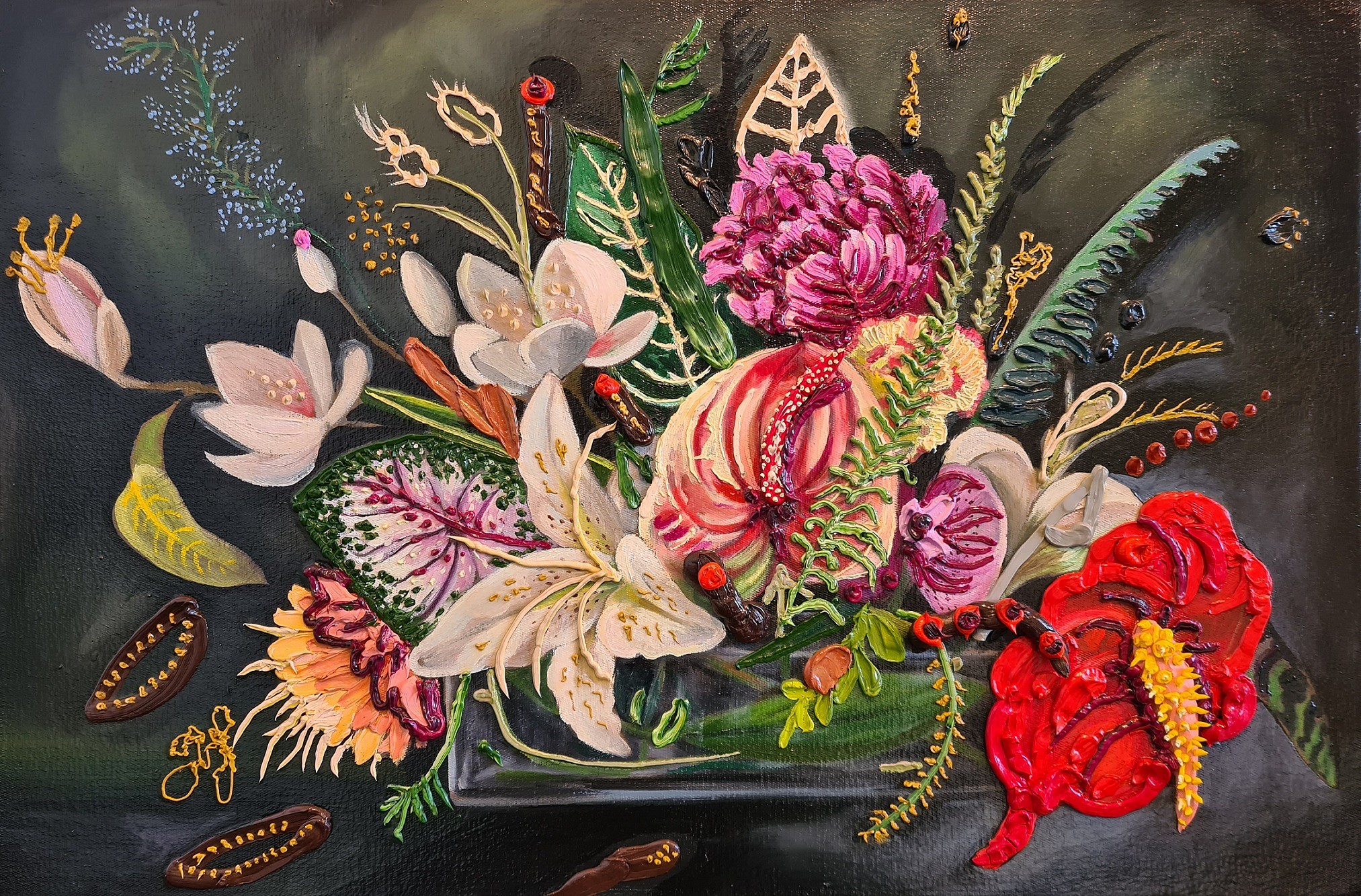 LEE-ANN HEATH: Delicious Deliverance
Sep 10 – Sep 26, 2020
'I found myself during this period having the luxury of time. I painted not only in my studio but constantly in my head while trying to fall asleep – returning to studio at 3 in the morning. I spent lots of time making flower arrangements, almost sculpting them. The large bouquets in small vases were a balancing act within a balancing act, in an attempt to find the perfect harmony within the arrangements….that could topple any minute.
I have been fixated on finding the perfect harmony between thick impasto textures and the thinner glazed surfaces. Adding and pulling back, a constant tug with syringe, brush and palette knife – each mark leading to the next.
It has been a deliverance of pure pleasure and obsession.'
Using her surroundings as a point of departure, Lee-Ann Heath (b.1975 Durban) draws on inspiration both natural and relational. Her desire is to recreate, analyse and deconstruct sensation through confident brush and palette knife strokes, with the continuous rearrangements of colours and forms lifting and enhancing each other, layer upon layer.
*Face masks are required and must be worn when visiting the gallery