PRESS RELEASE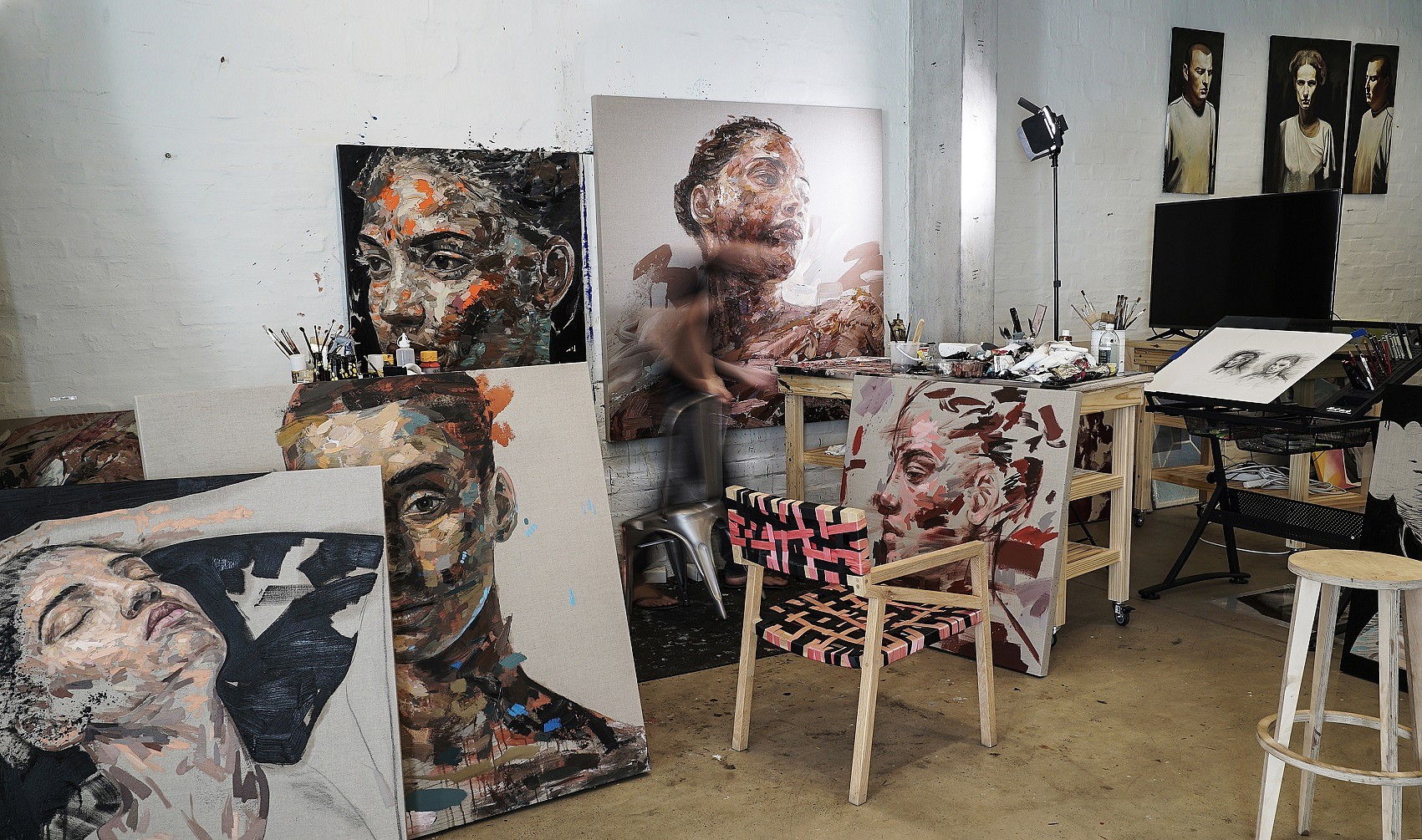 LIONEL SMIT: Verso
May 13 – Jun 1, 2020
Everard Read CIRCA Cape Town is pleased to present Verso, a solo exhibition of new works by Lionel Smit. Due to the current lockdown, this will be an online exhibition only or until further notice. If you are interested in receiving a catalogue of works from the exhibtion, please use the email link below.
Falling under the title 'Verso', this solo exhibition by Lionel Smit explores and celebrates the tactile nature of oil painting – its ability to render something visible and touchable that was seen or experienced.
In his latest body of work, Smit is engaging with oil paint's ability to reference the texture and elasticity of human skin. The models who feature in his recent paintings are rendered in bold brushwork and thickly impastoed colour. The textured surfaces that he creates are immediately visceral, and reminds of the texture of human skin with its folds, crevices and protrusions. Paint and canvas, colour and texture, all work together to give form to the female face.
This exhibition is, above all, an appeal to the tactile nature of art and its production. His work speaks strongly against the isolation that many humans are experiencing right now, and it is a balm against the feelings of loss and separation that permeate our present condition. His work is an urgent reminder of our desire to touch, and one cannot look at his paintings without recognising that our ability to feel is as much an emotional response as it is a tactile experience. As John Keats reminds us, "touch has a memory". And it is exactly this memory that Smit is calling to the fore – the memory of touching and tracing a face.
Taken from the full press release by Dr Ernst van der Wal, PhD (Visual Arts). Senior Lecturer: Visual Arts at the Stellenbosch University
Click here to download a press release