PRESS RELEASE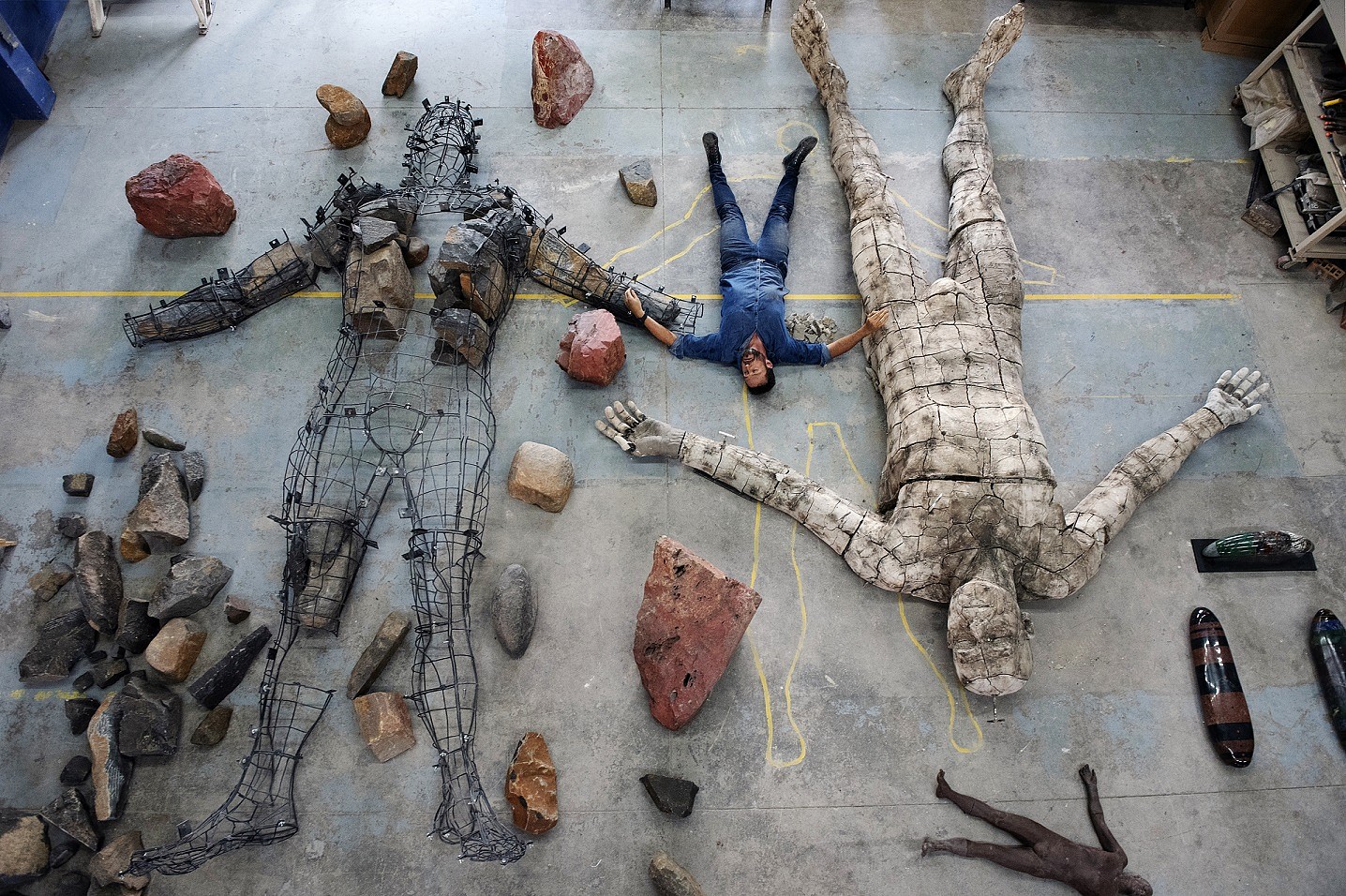 ANGUS TAYLOR: Quarried Consciousness
Sep 9 – Sep 30, 2021
Everard Read Cape Town is pleased to present Angus Taylor's third solo with the gallery, Quarried Consciousness. The exhibition also sees the launch of the artist's monograph, Mind Through Materials.

"Stone, as some geologists allude to, is a language you learn. Once you can read it, as with books in a library, the world may open up to you. I am new to it. I stumble over my words in regards to the science of stone, yet I have learnt of the deep time of its existence. Mine, in comparison, is but a short little flicker, a floating dust particle. I am an insignificant actor floating on a stone stage adrift on the molten stone belly of mother earth.
"Stone chastens me. It contextualises my actions (or inaction) and motivates me to attempt harder to converse as fluently as possible with it. As you transform, you are being transformed – what you choose to pay attention to, or the choice of material that you engage with, is therefore of great importance.

"Stone presents an invitation to work with the given world.

"Often when I cut into stone I am inclined to ask for the stone's permission first. It reminds me of how some cultures ritually apologise to the hunted animal for having to sustain their own existence through it. I know some of the stone's current 'is-ness' will be lost through our interplay, and this bothers me. ('Is-ness' here alludes to what something is without our intervention – things as they are.) The stone comes from afar, in time. It has rested for millennia. Through my intervention I wake it up, bring it into this moment and time. I disturb its rest but also give it another life. In this way, every time I work with stone I feel privileged and grateful for the opportunity. The process of engagement with stone grounds me, it connects me to a collective – to older, calmer and wiser collaborators that came long before me.

"Every stone I work with is specific and allows for unique results in composition, creative dialogue and technical finish. There is nothing insignificant or inconsequential about stone. For me it is the most meaningful material that exists. Its profoundness totally humbles me.

"It is only through thoughtful determination that I manage to counterbalance the overwhelming feeling of intimidation that accompanies the shaping of stone. The surfaces, the different 'insides' – the layers, crystals and minerals, how it cuts, crumbles or bounces back on the chisel – are all so vastly different. You can never determine what will happen in a day when you work with stone. Metaphorically speaking, it is only as you move forward in time that you realise your destination. Working with stone remains an adventure and an unbounded source of discovery for me."
Mind Through Materials includes critical essays and an interview with the artist that explore both his practice and philosophy and contextualize his work in the South African social and cultural landscape, and simultaneously unearth his universal concerns with form, material and humanity. This is the first monograph on this remarkable artist. It charts a course through significant works that have marked his artistic journey, gives voice to his passion for natural materials, and celebrates an extraordinary artistic alliance with the elements.
The monograph is published by Scheidegger & Spiess, one of Switzerland's leading publishers for art, photography, and architecture. Working hand in hand with museums, photographers, artists, and architects of renown, they publish carefully planned, beautifully written, and lavishly designed books.
*Face masks are required and must be worn at all times when visiting the gallery