PRESS RELEASE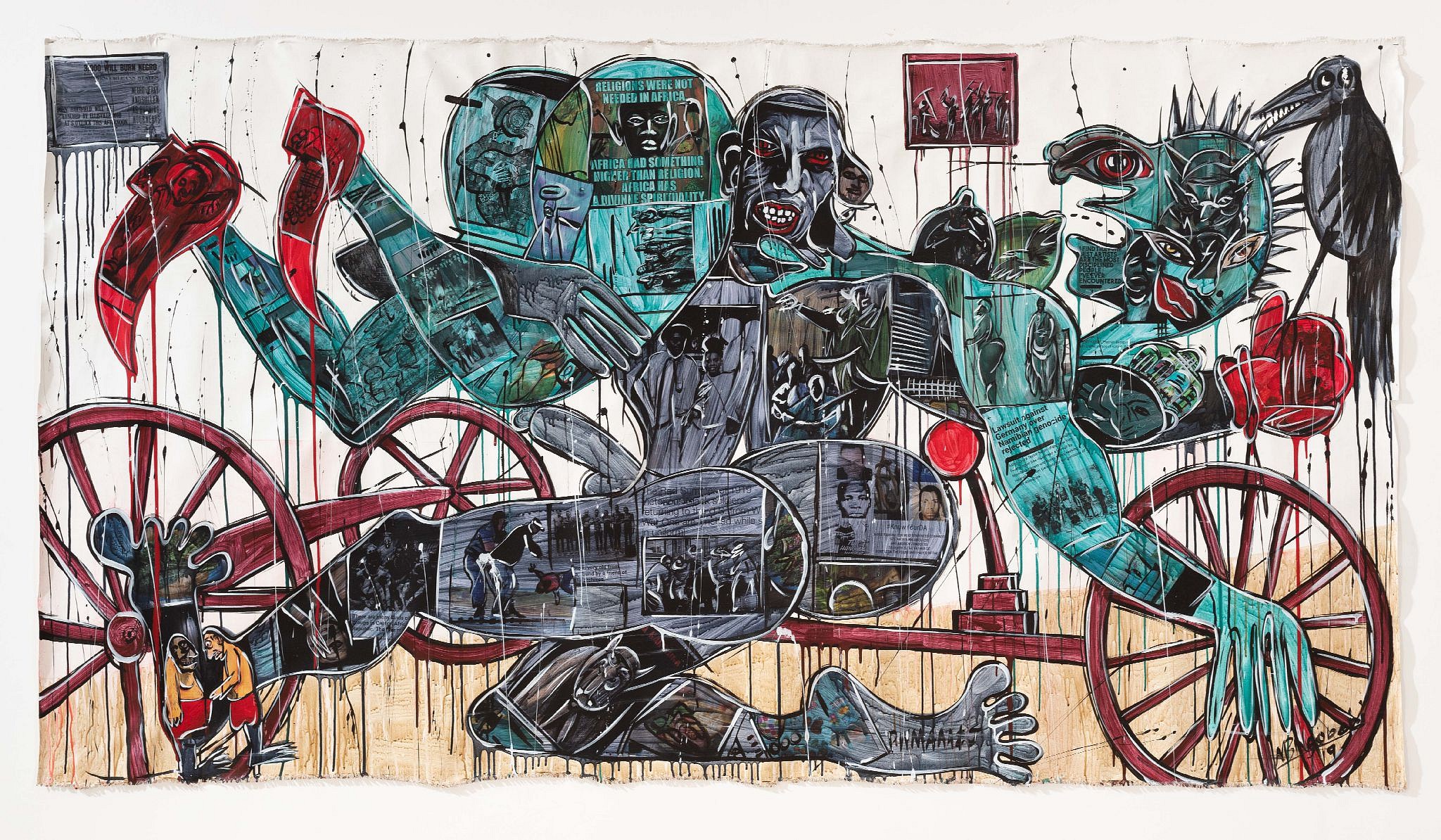 BLESSING NGOBENI: Replica Ever Sang
Mar 4 – Mar 25, 2020
Everard Read CIRCA Cape Town is pleased to present Replica Ever Sang, Blessing Ngobeni's second solo exhibition with the gallery in Cape Town. Opening on Wednesday 4th March at 18:30, the exhibition runs until 25th March 2020.
Replica Ever Sang showcases the rich visual and conceptual apparatuses of Blessing Ngobeni's distinctive work. Winner of the Standard Bank Young Artist Award (in Visual Arts) for 2020, Ngobeni makes use of accumulation and juxtaposition on his latest canvases, with numerous bold elements jostling for our attention, which he uses in order to question the legacy of history in South Africa, where art and politics have long been considered close companions.
Often large and unruly, the paintings exemplify in their absurdist positioning of fragments (entwined figures, a rudimentary vehicle, birds, slogans, a devil's head) the complexity of the post-apartheid South African narrative and, by extension, of other post-colonial African nations. The excitement and hope of independence have given way to despair and disappointment – Replica Ever Sang's distorted figures and unabashed phrases ("They slaughtered so many of my kind"; "Knocked down by the system") characterise this.
Ngobeni's preoccupation with the past is, however, connected to his questioning of the present and concern for the future. It is through such attentive interrogation that we move closer to figuring out the meanings of freedom.
(With thanks to Bishupal Limbu for the original text, which will be available in full in the accompanying catalogue.)