PRESS RELEASE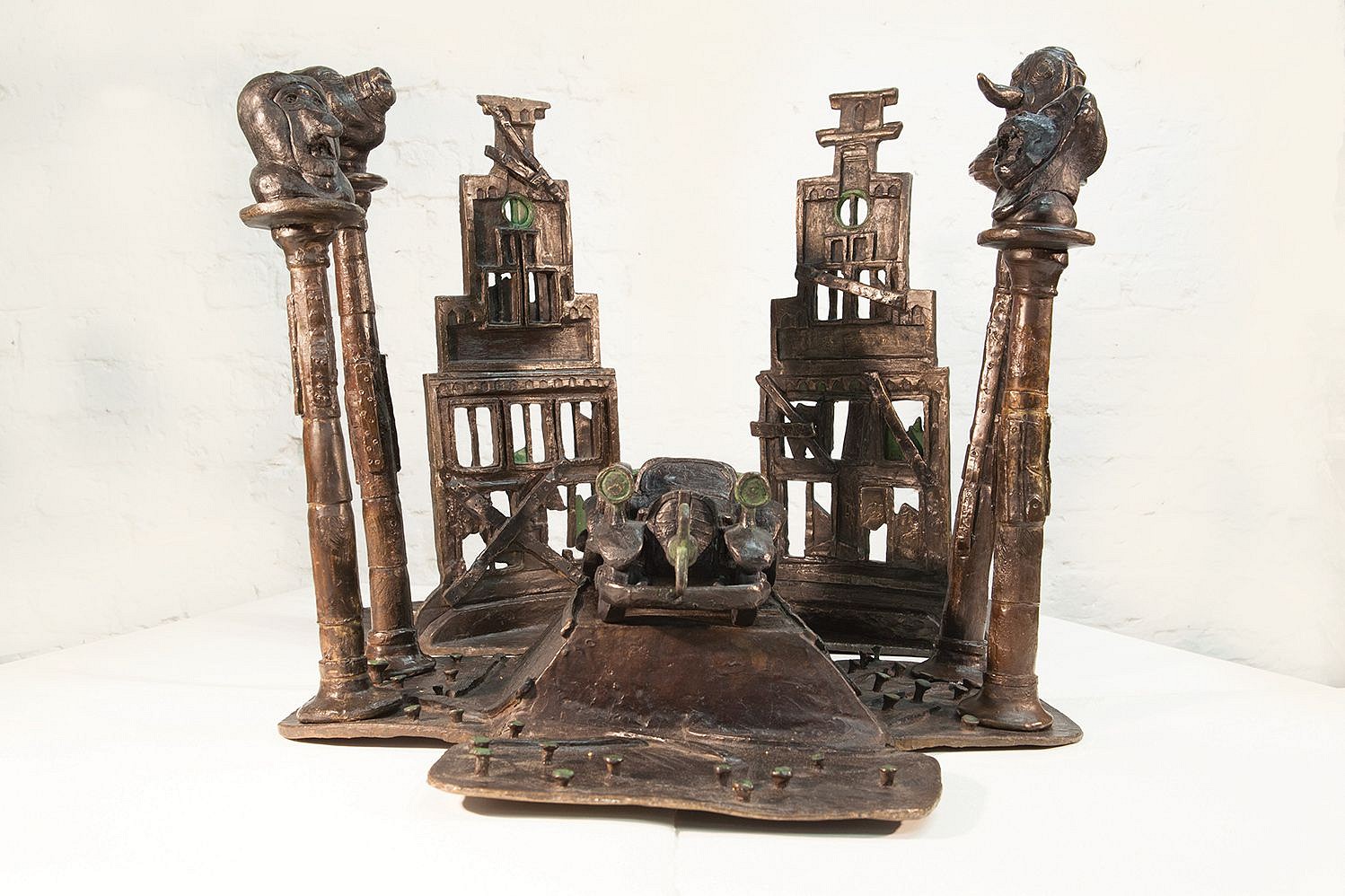 DAVID J. BROWN: Zoo
Dec 4, 2018 – Jan 10, 2019
Everard Read / CIRCA Cape Town is proud to present Zoo by David J. Brown. Opening on 4th December at 18:30, the exhibition runs until the 4th January 2018.
Zoo is an exhibition of David J. Brown's last works: a collection of wax fragments, small-scale bronze sculptures and a series of linocut prints, inspired by a period of time he spent in Berlin. The project remained unfinished as a result of his sudden death in 2016 and, as such, memorialises his life and work.
Zoo, organised by David's wife Pippa Skotnes, brother-in-law John Skotnes, and Martin Wilson, represents both a continuation of the work and themes that had been at the heart of David's practice over many years, and a shift in a new direction. For David, the thread running through all his work was a yearning to understand what he saw as the very extremes of human experience – pain and cruelty, and beauty and freedom – and to find peace from these irreconcilable paradoxes in the expansive space of the wilderness areas of the country he loved.
David Brown was born in Johannesburg in 1951 and studied Design and Photography at the Michaelis School of Fine Art, obtaining his degree in 1974. He was introduced to sculpture in 1975 by the prominent South African artist Cecil Skotnes (1926 – 2009). David's first solo, Dogs of War, was in Johannesburg in 1980. His first international showing was in 1985 at the Basel Art Fair in Switzerland. He participated in group exhibitions locally and abroad, including: Sculpture in The Making at the SA National Gallery, Cape Town, (1982); the Cape Town Trienniale (1988); AA Mutual Life VITA Art Now at the Johannesburg Art Gallery (1989, 1990 and 1992); South African Art at the Museum of Modern Art in Oxford, England (1993); Sculptural Work at Galerie Anke in Dusseldorf, Germany (1996); 100 Years of South African Art at IZIKO South African National Gallery (2009) and Rainbow Nation: South African Sculpture at the Den Haag Museum in the Netherlands (2012).
David Brown was known for his large commissioned works for collections in the United States, Europe and Southern Africa including the Milcetic Collection in New York and Henneton House in England. His work is also included in major public and private collections such as the IZIKO South African National Gallery in Cape Town; the Pretoria Art Museum and UNISA Art Collection; the Zeitz Collection in Kenya and the Zeitz MOCAA Collection in Cape Town.