PRESS RELEASE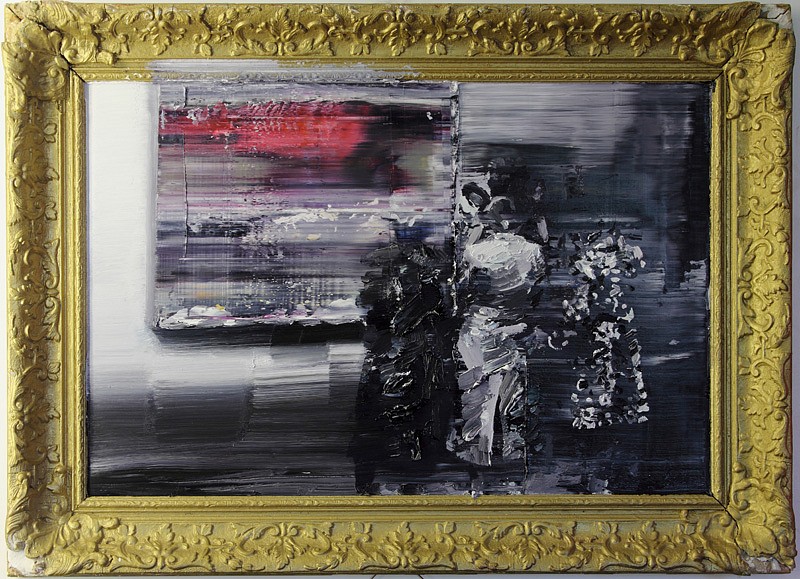 NIGEL MULLINS: Retrogressive Propaganda
Mar 10 – Apr 3, 2016
RETROGRESSIVE PROPAGANDA
Everard Read Cape Town is proud to present RETROGRESSIVE PROPAGANDA by Nigel Mullins. The exhibition runs from the 10th March - 3rd April 2016, and marks Nigel's third solo presentation at the gallery. A portfolio is available upon request.
In the early 20th century, a number of Suffragettes were arrested and became convicted felons for the crimes of arson and the destruction of artworks. Mullins painted the portraits of some of these Suffragettes before the events surrounding this year's protest action by the #rhodesmustfall activists, which included the burning of university buildings and the destruction of artworks, and it is interesting that his new body of work, RETROGRESSIVE PROPAGANDA deals with the notion of looking at the past in order to imagine the possibilities ahead of us.
Mullins deals with a diverse range of imagery and while these images initially seem randomly linked, they are actually particularly connected in a historical, political and lateral web. The artist looks at historical narratives of the past - Beauty Queen pageants and the Suffragette Movement, for example - which are implicated in forming the world as we know it today. Some of these references are very clear: the looming Queen Victoria portrait as an emblem of Imperial Power, the Suffragettes as the activists changing the political landscape for women. Some are less explicit and form a loose and rich supporting weave of stories and events.
These paintings are literally framed as historical images, in old and sometimes decrepit frames, and the frames hold in, or occasionally leak, the impasto sumptuousness of the paint. Even when Mullins is referencing the monochromatic palette of archival photos, the paint is intensely animated and seductive. The Suffragettes, for example, are painted with such aggressive impasto that the details of them are obliterated and they become painterly agents of chaos and change, and fetishistic objects.
In the complexity of the paint and the interconnectedness of imagery, there is a sense of history's convolutedness and randomness, yet also a sense of how it is that such narratives have brought us to this particular present. No-one can predict what is before us, but in the context of looking at the past and the intended and unintended consequences of actions and events, Mullins suggests, we can imagine the possibilities of the future.
Tanya Poole. 2016
Grahamstown