PRESS RELEASE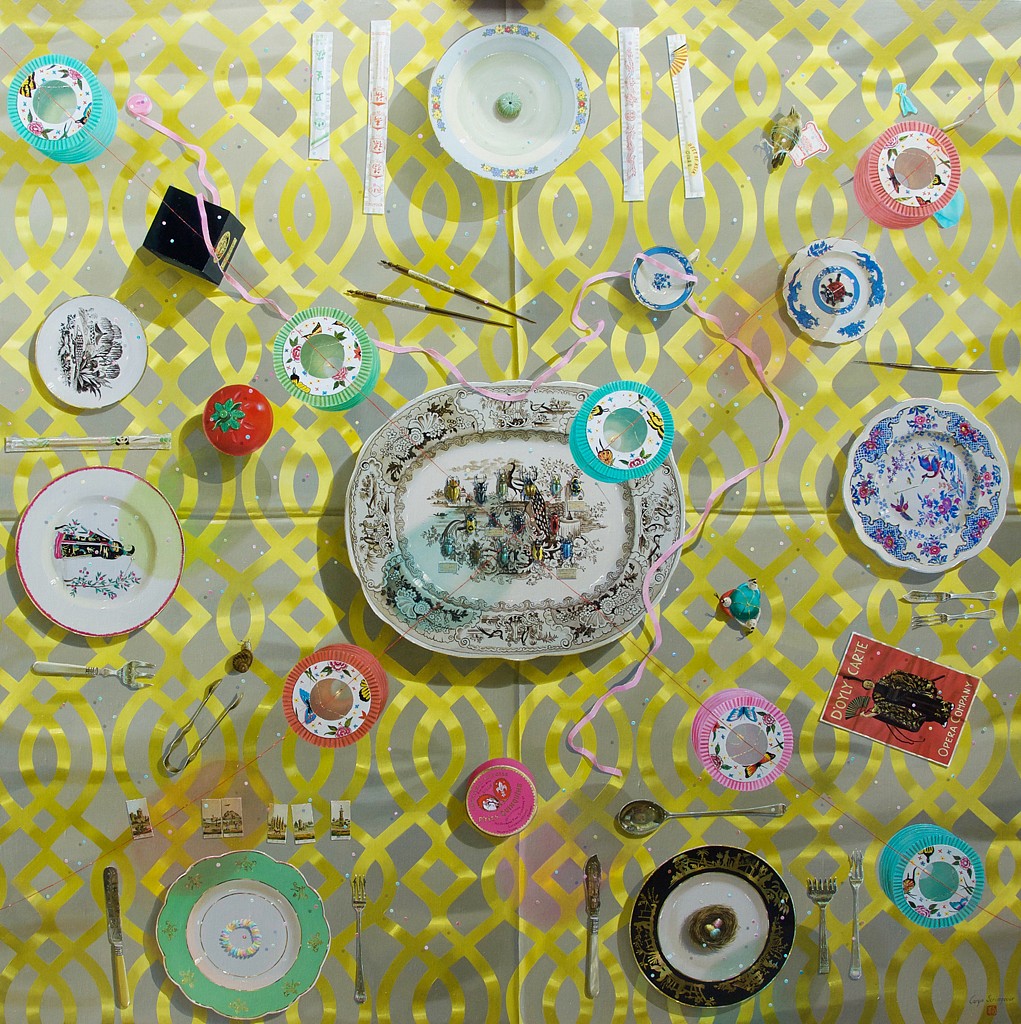 CARYN SCRIMGEOUR: My Borrowed Life
Oct 11 – Oct 31, 2018
Everard Read / CIRCA is proud to present My Borrowed Life an exhibition of new paintings by Caryn Scrimgeour at Everard Read Cape Town. Opening on Thursday 11th October, it will run until 31st October 2018.
A photo-realist and magpie of a painter, Caryn Scrimgeour selects her subject matter from objects, stories and memories, which she fervently collects and keenly treasures.

While the work in its striking realism is reminiscent of 17th century Dutch still life painting, the comparison can also be drawn with Scrimgeour's use of symbolism. As with the Golden Age Masters, Scrimgeour uses ephemeral objects, for example – bubbles, blossoms – to remind us of fragility. The perfectly-captured shapes and surfaces of each object can be deceiving, though, as Scrimgeour uses them as both symbols and as more ordinary icons. While expensive objects such as diamond rings and cut crystal glasses are a classical symbol of the futility of worldly greed, we have to wonder what the torn postcard and tomato-shaped ketchup bottle mean.
These more commonplace objects are holders of memory. They are part of our identity – when we are prompted by things to remember what we've experienced, we remember who we are. In these paintings, takeaway chopsticks and paper lanterns are treated with as much fondness and care as silver knives and fine china and, as a result, there is a strong sense of the narrative or history in each work. We assume we are able to piece together parts of Scrimgeour's life from these varied clues, though it is a matter of some difficulty to remove our own associations with objects.
The paintings are puzzles, much like our identities – formed from fragments which can be examined and moved, broken and copied. Scrimgeour's 'borrowed life' is something perhaps impermanent but endlessly fascinating and beautiful.
Click here to request a portfolio