PRESS RELEASE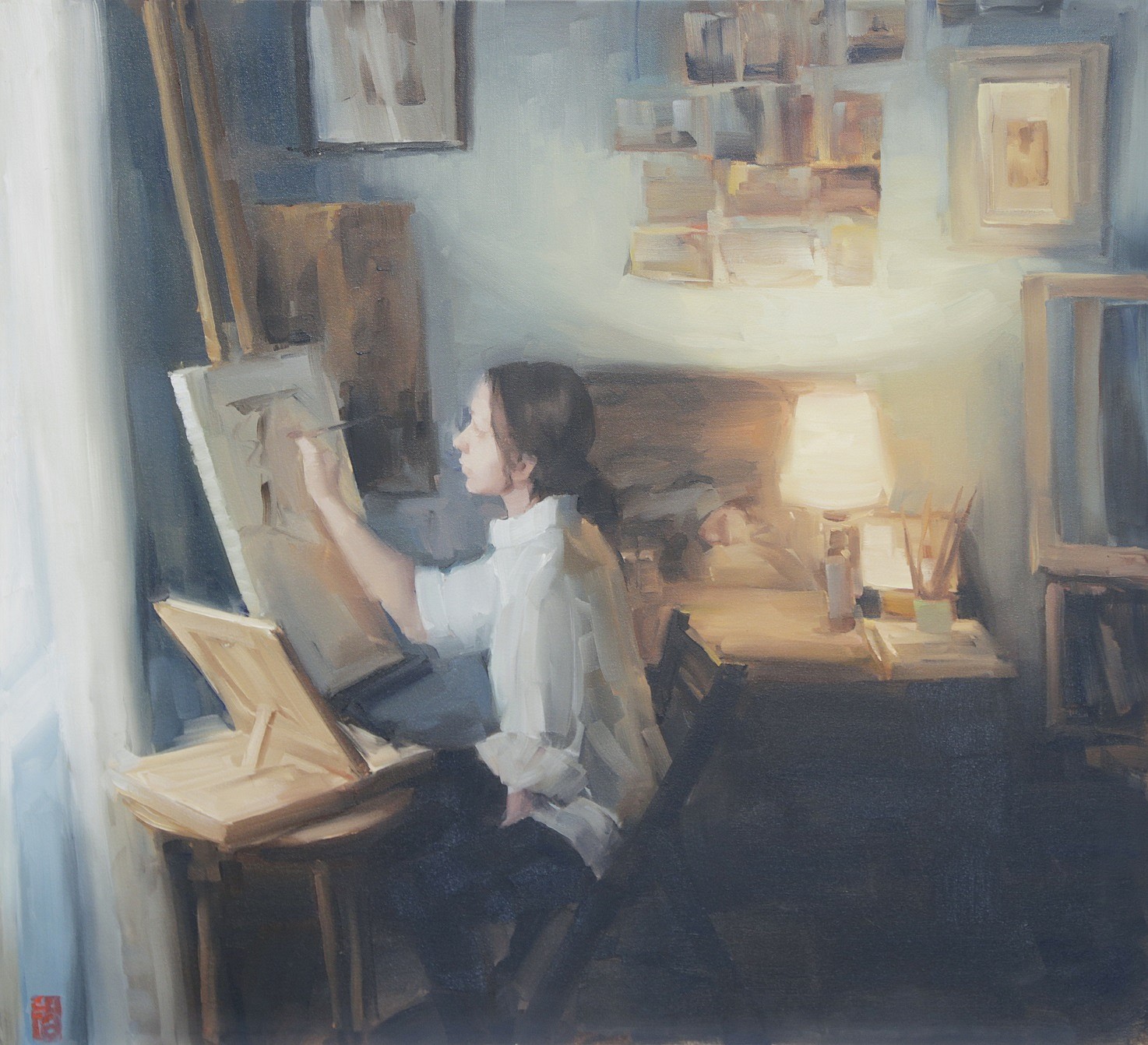 SASHA HARTSLIEF: Interiors
Aug 22 – Sep 15, 2018
Everard Read / CIRCA is proud to present INTERIORS a solo exhibition of new paintings by Sasha Hartslief at Everard Read Cape Town. Opening on Wednesday 22nd August, it will run until 15th September 2018.
"There is a kind of grace," Hartslief comments, "in those rare moments when one is entirely alone, lost in the moment and innocent of any inner dialogue, which are ironically moments of the greatest sense of connectedness with others."
This isolation of the artist working in her studio gives Hartslief perspective to reflect deeply on lived experience, granting a sense of shared preoccupations with other people. This appreciation comes from the rich inner world of Hartslief who, privately in her work, away from social demands, reflects on her experiences of engaging with the outer world. She suffuses her paintings with light to enhance the sense of underlying connection with others which comes from these periods of contemplation.
Indeed in Sasha Hartslief's latest collection of works, 'Interiors', light itself plays the protagonist. Whether candles reflected in a dark window or the soft sunshine of a cold winter morning, the light illuminates what seem to be mundane moments (a family at dinner time, a woman dressing), infusing them with a significance which highlights the beauty of the everyday. Hartslief, with her use of rich light in 'Interiors', wants to draw our attention to these moments in our own lives, and find beauty and insight in them.
Most of the scenes take place in the home – a place where we can retreat from the world and our various roles in it. Home, Hartslief explains, "often tends to reflect our inner preoccupations and dominant moods". We can read this in the quiet, contemplative poses of Hartslief's figures, who seem absorbed in their daily tasks and their own subjectivity. The resonant scenes in this exhibition may be an externalisation of the interior, but allow for interpretation coloured by our own thoughts, backgrounds and feelings.
Click here to request a portfolio
*Images courtesy of Michael Hall