PRESS RELEASE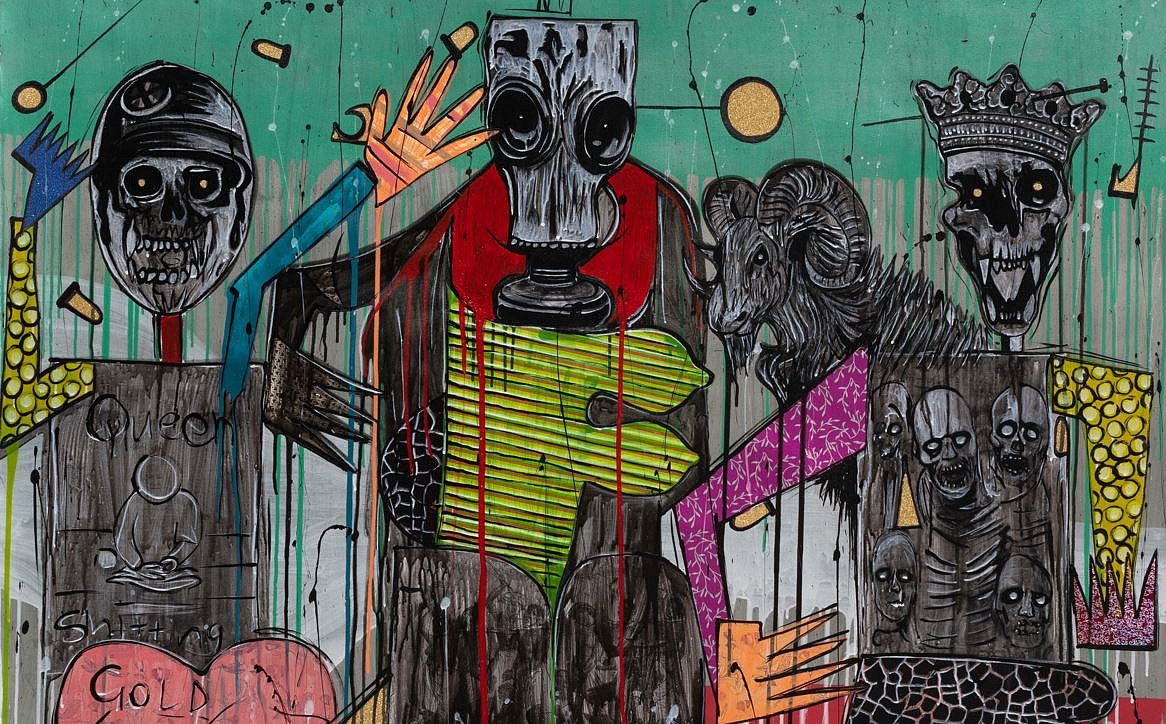 BLESSING NGOBENI: Fragility of Time
Mar 9 – Mar 30, 2022
Everard Read Cape Town is please to present Fragility of Time, a solo exhibition of new works by Blessing Ngobeni.
In his latest solo, 'Fragility of Time', Blessing Ngobeni views the patterns of history in South Africa from an outside perspective. Our experience of time as humans is fragile, he asserts, because its free use is a question of power and privilege. It is often unavailable when needed most.
Lack of opportunity has meant a repetition of the same old patterns over and over instead of moving towards a better future. In this country, the founders of justice, peace and freedom of thought were robbed of the opportunity to teach us to understand the damage of this cyclical existence, as well as this fragility in ourselves. Subsequently, the lack of access to time presents an almost insurmountable barrier which leaves many of those who have to confront it wrecked. "We have been living," Ngobeni comments, "with wounds and scars in our souls."
To illustrate these thoughts, Ngobeni introduces a fragile material with this new body of work: wrapping paper. Both precious and pretty, easily torn and easily discarded, this ephemeral medium brings the viewers closer to what the artist aims to depict in his collaged paintings. Stripping away the surface, his message is revealed. Ngobeni questions the presentation – the manipulation – of information, with the ugly and harmful wrapped up in the beautiful. And while the artist makes specific reference to Michael Lapsley (an anti-apartheid activist who lost both hands and the sight in one eye in 1990, after receiving a letter bomb disguised in magazines by the then-government's counter-insurgency unit), he also refers to the lasting damage caused by the supposed benefits of colonialism.
This collection is iconic Ngobeni: at once brutal, visceral and confrontational yet somehow rambunctious and comedic. While the chaotic pageantry of his protagonists lampoons human endeavour, there is also an acknowledgement of our frailties and resilience in the face of those vulnerabilities. In this sense, Ngobeni's ambition with this body of work is to acknowledge the fragility of time, but also to realise that this makes the quality of time we do have exceedingly precious.
CLICK HERE TO REQUEST A PORTFOLIO
CLICK HERE TO RSVP TO THE OPENING NIGHT EVENT
*Face masks are required and must be worn at all times when visiting the gallery