PRESS RELEASE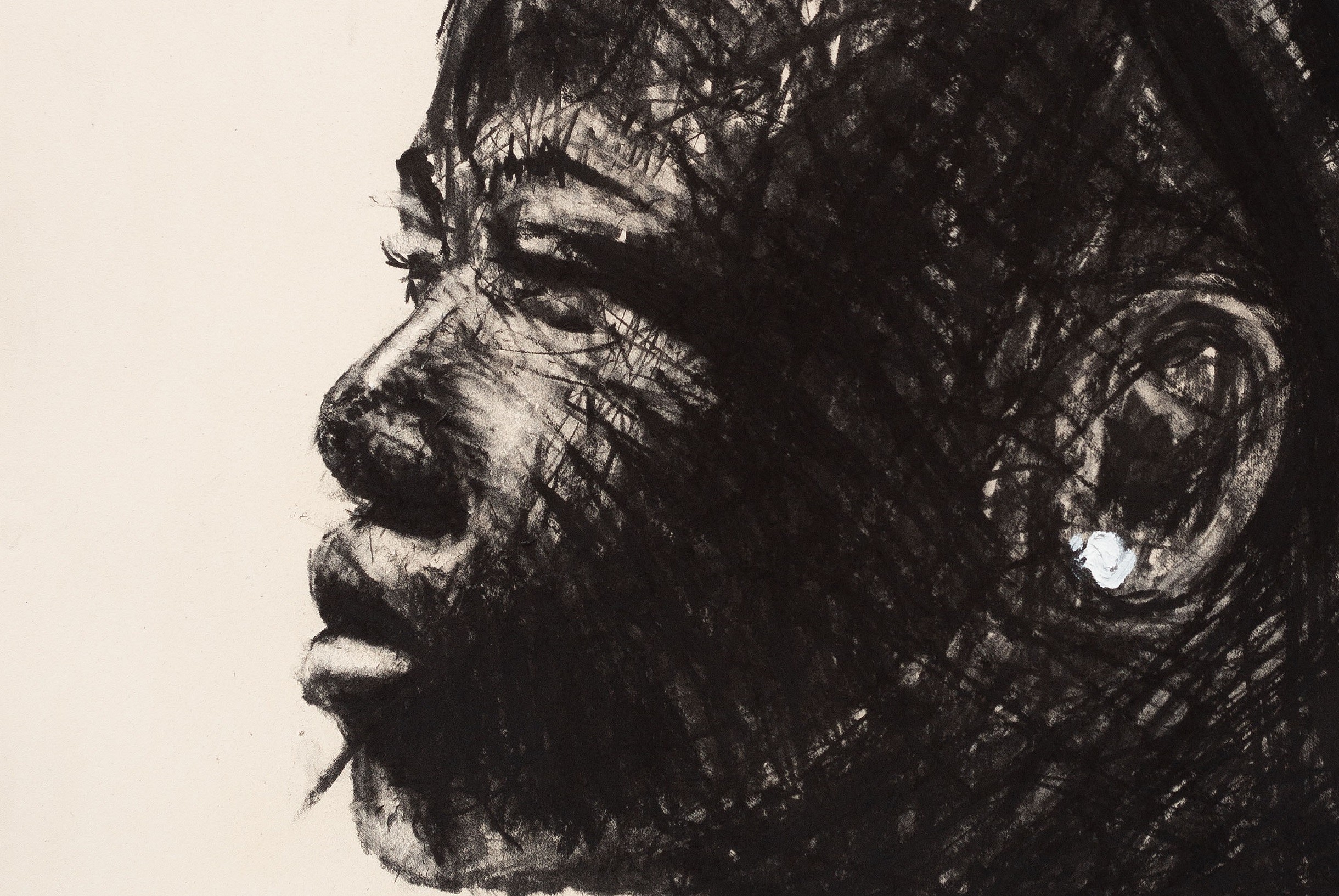 NELSON MAKAMO: Human Grace
Mar 31 – Apr 30, 2021
NELSON MAKAMO | HUMAN GRACE | 31 MARCH – 30 APRIL 2021
"My work will always talk to the grace of humanity" - Nelson Makamo
But
Isn't it funny?
That when they ask about black childhood,
All they are interested in is our pain,
As if the joy-parts were accidental.
I write love poems, too.
- Koleka Putuma
That black portraiture now defines Western taste – the West, problematically, remains the taste-maker – it is because of a thoroughly justifiable need to rethink the art canon and support greater inclusivity. If South African poet Koleka Putuma is correct to remind us, however, that the black body is not a cipher for pain alone, it is because she seeks to dispel prejudicial projection. The black body is rarely seen as other than the sum of inherited desecration – a further condition of oppression. While this is indisputable, Putuma refuses the simplification of this reading, as does Nelson Makamo. If there is one artist who creates love poems too, it is Makamo. For him the 'joy-parts' are never 'accidental'; they are fundamental.
Makamo's portraits, which vary between medium-shots and close-ups, are not the product of cynical influence. They stem from an integral grasp of the health of the community in which he was raised. At any point in a day, he could encounter lives wholly engrossed in a daily wonder. What immediately strikes one about Makamo's works in charcoal, ink, pastel and oil, is emotion – Makamo emotes, drawing his viewers into the theatre of the moment. But what is more striking is the quality of feeling. If the works possess a deep structure, a system of sentiment, it is inescapably life-affirming.
In this new body of work, created chiefly while on residency at Everard Read at Leeu Estates in Franschhoek early 2021, the deft mix of surface and interiority – the relationship between mark-making and psychology, form and heart – gives rise to devotional acts of love and records of human grace.
Taken from an original text by Ashraf Jamal.
A printed publication with the full text to follow during the course of the exhibition.
*Face masks are required and must be worn at all times when visiting the gallery
IMAGES BY MICHAEL HALL